Practices
Initial training
Some theory: introduction of the horse; basic psychological and anatomical characteristics of this animal; main principles to follow when deal with horses.
Practice: А) ride in an arena on cord with control and instructions by the instructor on terrain; ride with no reins as well as stirrups. B) ride with reins езда in an arena on a cord with instructions by the instructor.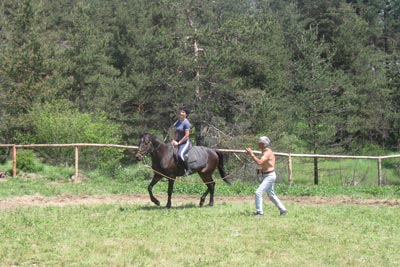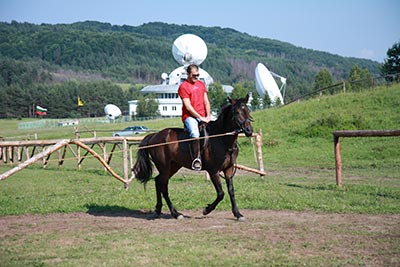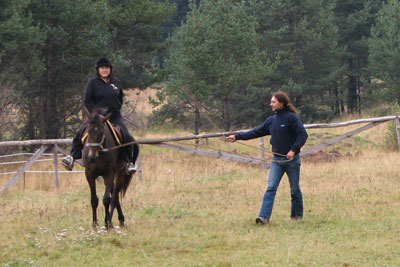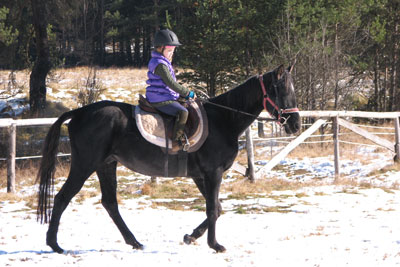 Intermediate training
Ride in a large arena (paddock) under supervision and advices by the instructor.
Free ride in a large arena (paddock).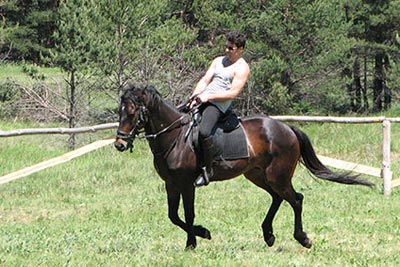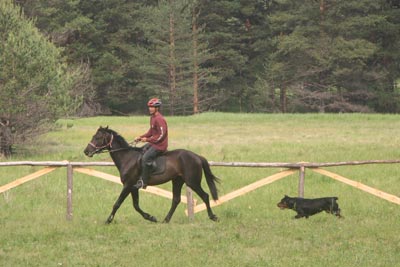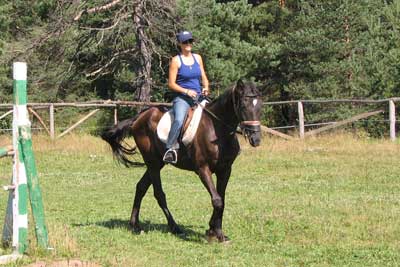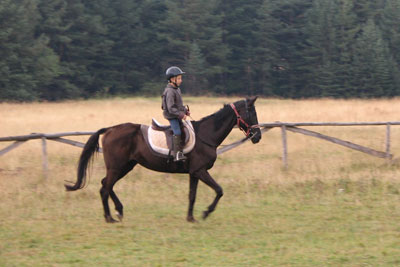 Advanced training
Ride in an open field on walk, trot and accelerated trot; an instructor is guiding.
Ride in an open field on trot and gallop.
Ride on a varied terrain with a lot of gallop.
Show jumping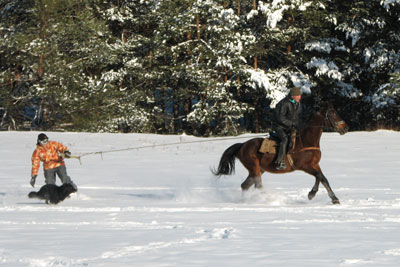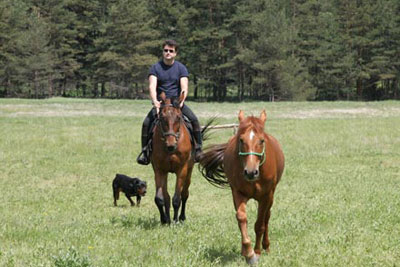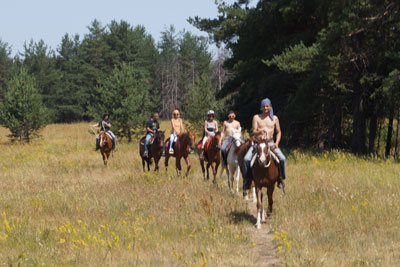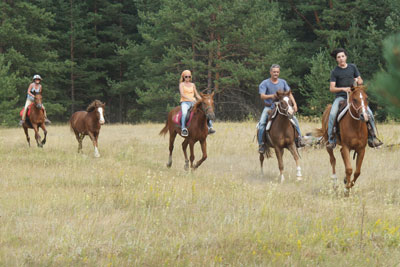 Treks
We do organize two-days and tree-days riding trips often to Rila mountain vicinities with 3-6 hours a day on horseback, depending of riders' abilities and desires. The overnights are in a nice chalet with mineral water pool nearby.
Children
We do mount for a walk little children – from 2 years old on.
Note: in PlanaKon we stick rigidly to the classic (English) stile of ride; anyway, we have some western saddlery and tack so far.